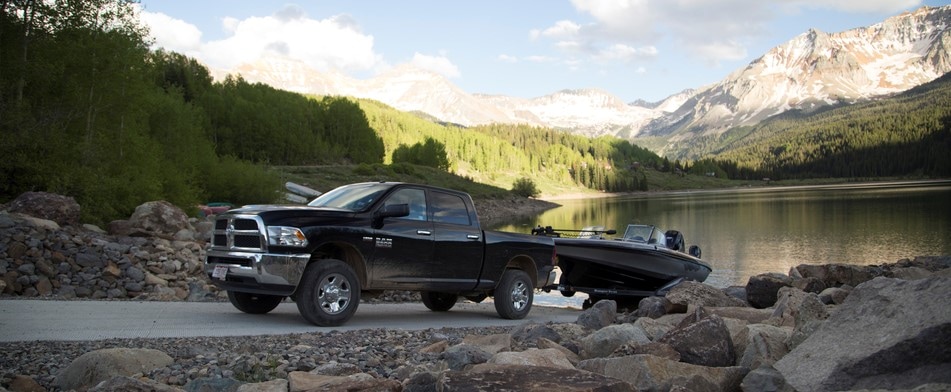 So, the time has come for you to get a new truck. Congratulations for choosing a Ram 1500 from Robbins Chrysler Dodge Jeep Ram in Manhattan. You've made a great choice. Now the tough decision. Are you going to buy or lease your new Ram 1500? Let Robbins Motors help you with the process.
Leasing vs. Financing your Ram 1500
The difference between leasing and financing your vehicle comes down to ownership. When you choose to lease your Ram 1500 from Robbins Motors, you basically are agreeing to borrow it for a pre-determined amount of time or mileage, then return it to the dealer. Financing your Ram 1500 means, the dealer owns the lien to your car and once all the payments are made on it, it is yours to keep for your weekend trips to Topeka and Junction City.
Why Lease a Ram 1500
There are many benefits to leasing. Chief among them is the opportunity to save money over the long run and the flexibility that comes with signing a lease. Here's how that works: Monthly payments are most likely going to be lower with a leased vehicle, because you are only paying for the depreciation that occurs during the term of your lease, compared to the life of the car when you buy.
Another way you'll be saving is based on the warranty. Most warranties cover parts, maintenance and repairs for three years. That is roughly how long you'll be leasing your Ram 1500. When you sign on to extend or renew your lease, you start over again. Leasing your Ram 1500 also promises you'll have access to all the latest technology and driver features, because you'll be able to trade-in for a new lease, hassle-free.
Benefits to Financing your Ram 1500
However, there is something to be said for buying a vehicle, outright. There is a rewarding sense of ownership. Buying a car comes without the restrictions, like mileage and time, that you get from leasing. With a vehicle like the Ram 1500, you want to put it to work, so you can use and abuse it in the best way possible, without having to answer to anybody. Another plus; you can sell it whenever you want.
Online Shopping Tools
Shop online and find great deals. Robbins Motors has access to Ram 1500 lease offers, that are sure to save you money and perhaps convince you that leasing is in your best financial interest. If ownership sounds like the right course for you, fill out the financing application and get started. We'll have the best offers from the most reputable lenders, ready for you. Don't be the only person on Fort Riley or in Wamego not driving a Ram 1500. Pick your payments and drive one home today.